Apple last week refreshed its iPod touch lineup with a new 16GB model that offers a camera and color options to replace the stripped-down model it introduced last year. After debuting in the US, the new iPod touch today became available internationally, landing in the UK, Germany, Italy and other countries worldwide.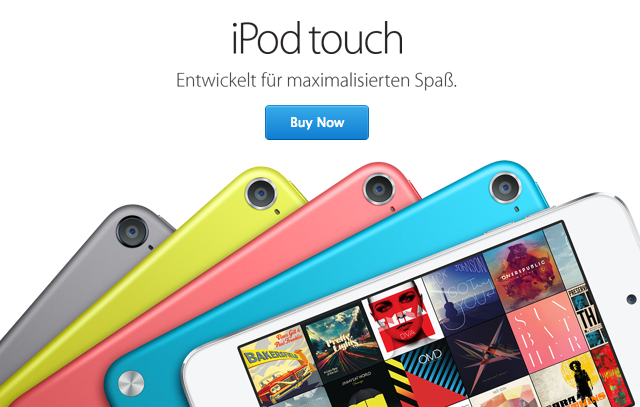 As revealed by iFixit, the new 16GB iPod touch is a lower capacity model of Apple's existing fifth generation iPod touch lineup that was introduced in 2012. The model features a 4-inch display, Apple's A5 processor, a 5-megapixel iSight camera and color choices that include yellow, blue, pink and more. The new 16GB version lowers the entry-level price point to $199, down from $229 for the now-discontinued silver-only model. 

Apple traditionally refreshed its iPod lineup during its annual September press event, which often focused on iTunes and music. Apple de-emphasized music in 2013, opting to unveil the iPhone 5s. The Cupertino company is expected to continue this trend in 2014 with the possible unveiling of the 4.7-inch and 5.5-inch iPhone 6. The future of the iPod line remains unclear as sales of the units continue to slide quarterly.