It is not what you say; it's how you say it that matters.
We help you discover the power of KISS – Keeping it Simple; Stupid!
They say, content is king! For Burnt Pixel, this proverbial adage still holds ground; especially when it comes to the web industry.
The power of words is simply unsurpassed in the online world. No matter how beautiful or aesthetically appealing your website is, it will lose its sheen if the content is poorly written, unnecessarily incorporated or irrelevantly placed.
At Burnt Pixel, we have a team of professional content writers who don't just write content; they give expression to emotions, beliefs and values in a professional as well as personal milieu. We simply enhance the aesthetic appeal of your site by giving it the right feel and structure.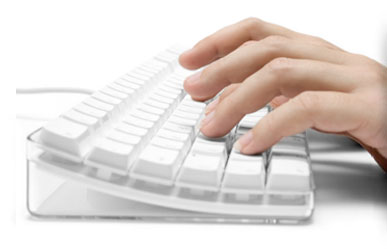 Content Services:
Website Content Writing
We write content for your website; corporate or otherwise.
Technical Writing
We make hi-fi, tech stuff come to life. User manuals, case studies, white papers, etc. are part of this list.
Promotional Writing
We help in promoting your business on the web by writing newsletters, emailers, and press releases as per your requirements.
Irrespective of the kind of writing, we deliver content that is optimised to suit your business needs.
SEO Writing
We write articles and blogs for SEO purposes. These write-ups are provided with requisite keyword density.
Content Editing
We make your existing content web-focused; taking care of grammar, language and spelling errors by default.